Southlake Divorce Lawyer
Divorce Attorneys Serving Southlake, Tarrant County, and Grapevine
At Justice Law Firm, our Southlake divorce lawyers recognize that our clients are going through a tough time in their lives, and we understand that it is our job to help them through it. Any Southlake divorce lawyer from our law office advises our clients on their rights and protects their legal interests while respecting family relationships. You must seek counsel from a skilled divorce attorney when your family is at stake.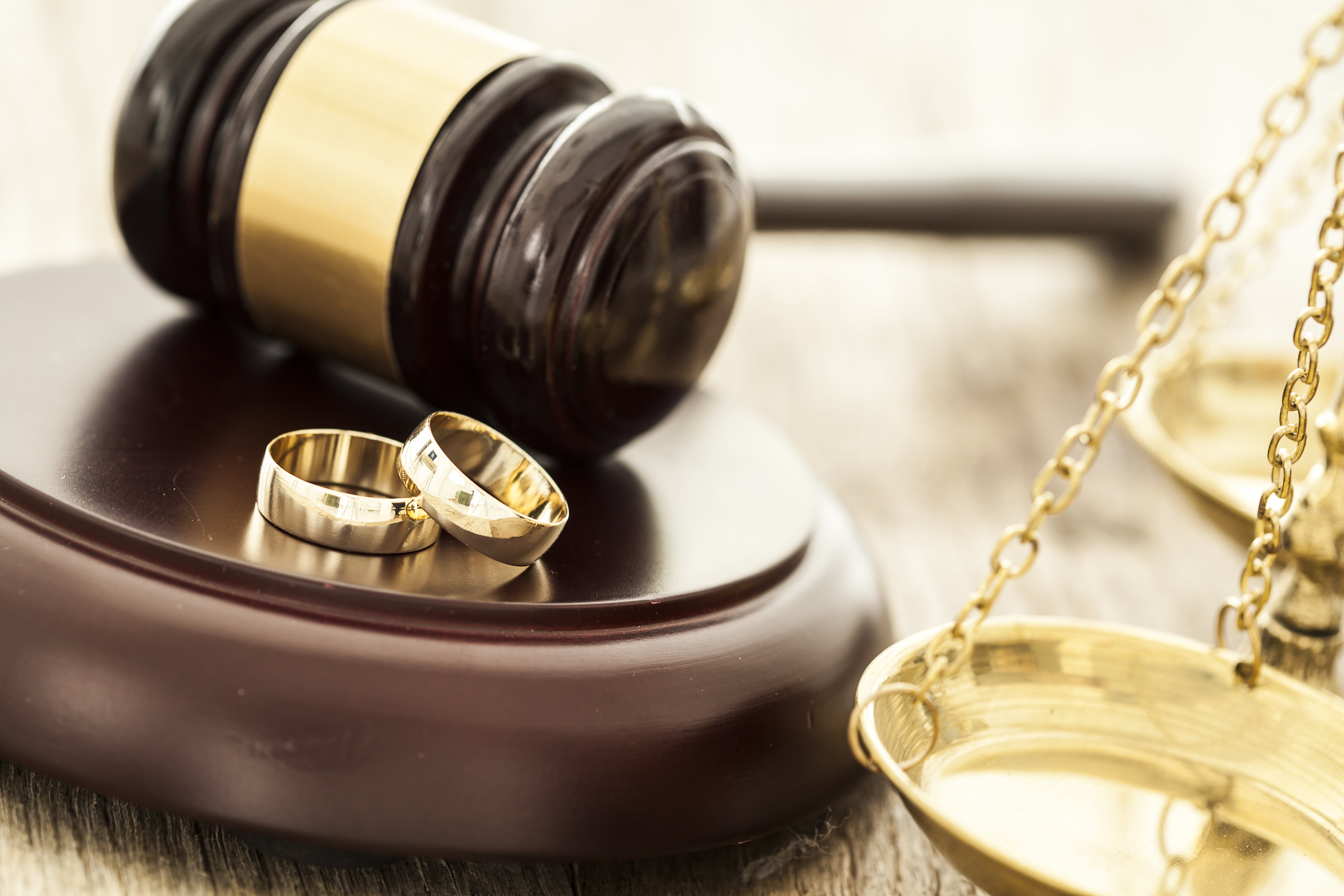 With a focus on family law in Southlake, our team of experienced family law attorneys offers personalized representation and guidance to clients going through a divorce. If you want compassionate and skilled legal representation in Southlake, Justice Law Firm, PC is an excellent choice.
---
If you are seeking a divorce in Tarrant County, Southlake, Grapevine, or the surrounding areas, contact the Southlake divorce attorneys at Justice Law Firm online or call (817) 477-6756 today.
---
Residency Requirements for Divorce in TX
To file for a divorce in Texas, at least one spouse must meet the residency requirements:
Either the petitioner or the respondent must have been a resident of Texas for at least six continuous months before the date of filing for the divorce.
Additionally, either the petitioner or the respondent must have been a resident of the county where the divorce is filed for at least 90 days before the date of filing.
These residency requirements ensure that Texas has jurisdiction over the proceedings and that the appropriate court handles the case. It's essential to meet these requirements before filing to avoid any unnecessary delays or issues with the family law case.
How Much Does It Cost to Get a Divorce if Both Parties Agree in Texas?
The cost of divorce will be different in each case depending on the length of the divorce, various fees, and the legal services involved. However, if both parties agree on the matters pertaining to the divorce, then it will cost less than a contested divorce. The initial fee to file for divorce in Texas is $250-300.
How Long Does Divorce Take?
The length of time it takes to get a divorce in Tarrant County, TX, varies depending on several factors, including:
The complexity of the case
Whether both parties are in agreement on the terms of the divorce,
The court's docket.
As discussed above, Texas does require a mandatory waiting period of at least 60 days from the date the divorce petition is filed before a divorce can be granted. However, if the case is contested, meaning the parties do not agree on one or more issues, the process can take significantly longer.
In some cases, a divorce may take several months or even years to finalize. It is essential to work with an experienced family law attorney who can help navigate the process and work toward a resolution that protects your rights and interests.
Who Pays for a Divorce in Texas?
By default, each party is responsible to pay their own fees for the divorce. The filing spouse is not expected to pay the fees for the spouse answering the divorce papers. However, in cases where there is a substantial disparity in each spouse's income, the court might order one spouse to help with the other spouse's fees.
Furthermore, the debt incurred from the legal fees in a divorce will be considered community debt when the court is dividing the debts and assets. Therefore, the court will take these fees into account when deciding how to fairly divide the debts and assets.
Why Choose Justice Law Firm, PC?
We Provide Large Firm Quality with Small Firm Attention.
We Have Obtained Positive Results for Hundreds of Clients.
We Are Thorough and Detail-Oriented with Every Case We Take On.
We Provide Personalized Service, Having Earned an Excellent Reputation in the Local Community.
Common Divorce Related Issues in Tarrant County
Divorce is the legal dissolution of a marriage and dissolving a marriage is like dissolving a business. Failing to deal with all of the issues properly may have devastating, expensive, or irreparable consequences in the future. Divorce is emotionally painful and, at the same time, the legal process can be complicated and frightening.
Our Tarrant County divorce attorneys can help you handle issues including and not limited to:
Division of assets
Division of debt
Spousal maintenance or alimony
Federal income tax liability
Children and Divorce
If there are children under the age of 18 years, issues to be addressed may also include:
Custody (rights and duties of each parent)
Periods of visitation
Geographical restriction of the child's residence
Payment of health insurance and healthcare expenses
Passport and travel provisions
Custody or control of children's property
Division of Debts & Assets
Assets to be divided in divorce include but are not limited to:
Real estate
Mineral interests
Retirement accounts
Investment accounts
Club memberships
Checking and savings accounts
Furniture, equipment, and appliances
Life insurance policies with cash values
Airline and travel awards
Business entities
Both parties should get a recent credit report to make sure that all debt is addressed in the final decree.
Debts include:
Credit card debt
Medical bills
Student loans
Mortgages
Leases
Car notes
Tax debt
Uncontested Divorces
In an "uncontested" divorce, the parties agree to all of the terms.
Usually, only one party is represented by an attorney.
The Respondent does not need to be served by a process server because he or she will sign a waiver.
This method is much less expensive, less stressful, and quicker than other types of divorce, but often is not possible due to the opposing views of the parties or the complicated nature of the case.
Collaborative Divorces
In a collaborative divorce, the parties resolve their differences outside the courtroom in a private and less adversarial setting with the help of specially-trained professionals. This process acknowledges the emotional needs and goals of each spouse.
Instead of having to follow a timetable dictated by the court, the parties have the opportunity to schedule meeting times.
The divorcing parties will reach an agreement that is tailored to meet their own needs instead of being forced to accept a one-size-fits-all solution that may be unsatisfactory to everyone involved.
How are Collaborative Divorce and Uncontested Divorce Different?
Collaborative Law is based upon more than 30 years of research, and the model is closely followed by the professionals involved. This is not the same thing as an "uncontested" divorce or kitchen-table settlement. The collaborative attorneys and other professionals adhere to strict protocols, as well as the statutory rules of the Texas Family Code.
What are the Grounds for Divorce in Texas?
In the state of Texas, divorce can be based as "fault" or "no fault." In a no-fault divorce, the parties are simply stating that the marriage is not salvageable due to "irreconcilable differences." A "fault-based" divorce requires a party to provide the court with a valid reason for the divorce.
In Texas, legal grounds for a fault-based divorce include:
Adultery
Abandonment
Incurable insanity
Imprisonment for a felony conviction
Cruel and inhuman treatment
Contact a Southlake Divorce Lawyer Today
No matter how difficult your situation, our family law lawyers at the Justice Law Firm can help. We offer family law services in Southlake, Tarrant County, Grapevine, and surrounding areas. Contact us today to set up your initial consultation.
---
To discuss your rights in your divorce, contact our Southlake family law lawyers online or call us at (817) 477-6756 to schedule an initial consultation.
---
What Our Clients Have to Say
"Kristina has helped my wife and I with a couple family law related issues. She is always engaged, proactive, organized, and most importantly accessible. Although she is a busy attorney, she is great ..."

CL

"I was so lucky to have a friend refer me to Justice Law Firm, and Kristina West. She was always kind, upbeat and never judgmental. Kristina walked me through each step of the divorce process, so that ..."

Claudia K

"As a new solopreneur, I need a lot of hand holding and have a lot of questions. Kristina is very patient and researched everything I needed for my contracts. One of my clients said she wanted to work ..."

Megan Giles

"Based on my experiences with the legal process and interaction with attorneys, Ms. Justice should be the yardstick by which they are measured."

Lonnie

"Marshall has been an incredible asset to me. He is always timely in his responses."

Jennifer
Detailed, Thorough Attention for Every Case

Knowledgeable & Personalized Legal Approach

Positive Results for Hundreds of Happy Clients

Locally Acclaimed Quality & Results