Southlake Prenuptial Agreement Attorneys
Benefits of a Prenuptial Agreement in Tarrant County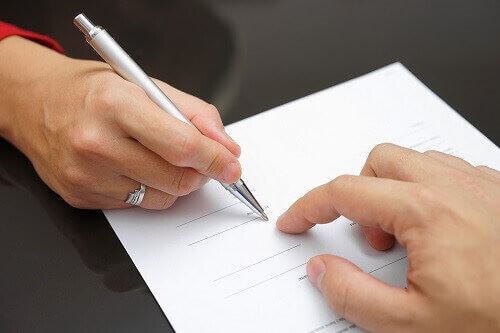 Prenuptial agreements—often referred to as "prenups"—are legal documents permitted by the Texas Family Code that dictate how properties and assets will be divided in the event of divorce or, in some cases, death. While they tend to have somewhat of a bad reputation, prenuptial agreements actually offer a number of benefits for any couple that plans on getting married. Contrary to popular opinion, prenups are not just for the very wealthy. In fact, prenups offer peace of mind and a sense of security to individuals from all walks of life.
If you are interested in learning more about prenups and how such an agreement might benefit you and your future spouse, contact our Southlake prenuptial agreement attorneys today. We serve clients throughout the area, including in the city of Grapevine and beyond.
We can be reached by phone at (817) 477-6756 or online via our contact form. Schedule your initial consultation with one of our attorneys today.
What Prenuptial Agreements Can & Cannot Do
When a couple divorces in Texas, their assets are divided into two categories: marital and separate property. Only marital property will be divided equally (though, not necessarily 50/50) between the two parties. Separate property, or any property or assets that were owned prior to the marriage, will remain separate. However, if income from separate property (such as an investment or mutual fund) is used to obtain more income during the marriage, the additional income will be considered marital property. Without a prenup, this property will typically be split between the two parties. This is just one example of why you might want to consider drafting and signing a prenuptial agreement.
There are many things a prenup can allow you to do, including:
Clearly differentiate between separate and marital property
Detail how property will be managed and controlled
Outline how property will be divided in the event of divorce
Specify how property should be divided if one spouse dies
Include or exclude alimony/spousal support requirements
---
While prenuptial agreements can allow you to dictate many aspects of a potential future divorce, it is also important to note what they cannot do. Prenups cannot allow an individual to waive a future spouse's right to certain benefits, such as 401(k) or pension benefits, or avoid preexisting creditors. Additionally, prenups cannot stop child support payments or order larger payments that would otherwise be ordered by the Texas family court. Prenups can detail certain aspects of visitation, but it is important to remember that the court will likely review such provisions and will always rule in the best interests of the child.
Contact Justice Law Firm Today
Prenuptial agreements are particularly beneficial for individuals who wish to protect children from previous marriages, those who wish to preserve financial stability, and individuals with considerable assets. Regardless of your situation, however, our team can help you weigh the benefits of signing a prenup. Whether you wish to draft an agreement yourself or your future spouse has asked you to sign a prenup, it is important that you consult with an attorney. Prenuptial agreements are only considered valid and enforceable if they meet certain requirements set forth by the Texas Family Code.
Schedule a consultation with one of our prenuptial agreement attorneys in Southlake today. Call us at (817) 477-6756 or fill out an online contact form to get started.